Kelly Nguyen

I booked the Y54U wifi portable device for my recent 10-days trip to Australia and it was really useful! The pick-up was convenient, it was very easy to use, and most importantly the device lasted throughout the day! With full charge, it can last for 15-18 hours without a problem. The signal is good and stable, and multiple devices can connect at the same time. For the ease of travel and peace of mind, forget about getting a local sim card and equip yourself with the Y54U device! That's all you need to get connected and I will definitely use it for every of my future trips!

From Taiwan

I'd used the Y54U device during my recent business trips to Bangkok & Kuala Lumpur, I was extremely impressed with the ease of setup and its ability to lock into the networks. I love the Y54U! I plan to use this again on my next trip to Japan! I would highly recommend it for business traveller and tourist who are looking to connect with their family and friends while traveling around the world!
Ray Zhong.

Business Traveler

I'd used the Y54U device during my recent business trip to Barcelona, Madrid, Shenzhen, Hong Kong and Taipei. I could easily setup the device and it simply provide internet connectivity to my iPhone, iPad, and Macbook Air. It helps my company in saving quite a SIGNIFICANT amount of money compared to my usual carrier roaming data plan. I would highly recommend it for business traveller and I will continue to use it with all my future business and even for my personal trip!

My friend introduced me to this wifi device called "Y54U'. Being a low tech person, I gladly jumped over the chance and gave it a try for my entire 10 day trip to Auckland in the beginning of April 2017. All I could say my holiday in New Zealand could not be so enjoyable without Y54U.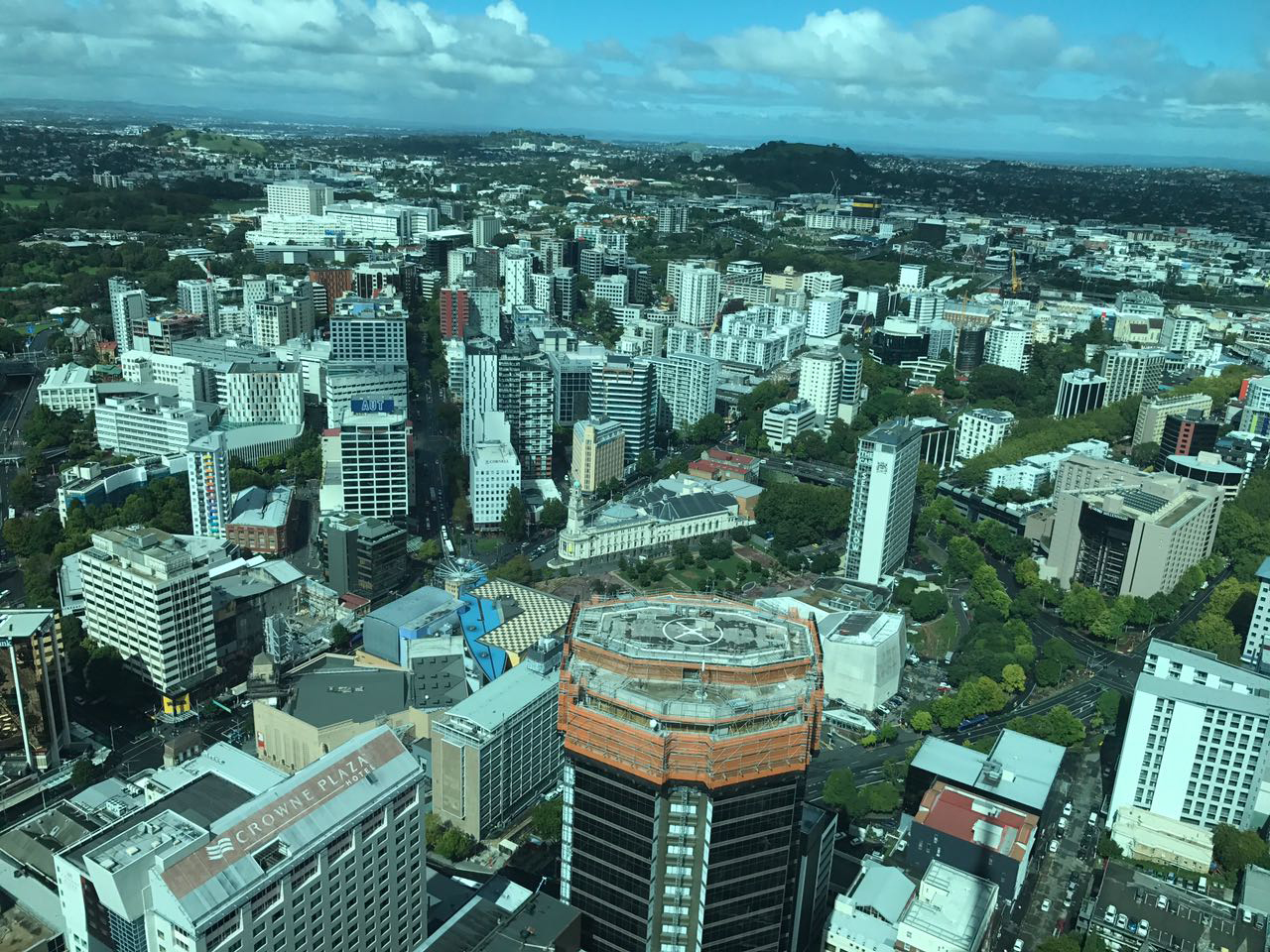 ( A corner of Auckland viewed from Sky Tower. Photo: Nguyen Mai Hoang Phuong )
To go straight to the points, here are the reasons I like about the device:
- I can keep my Singapore SIM card in my phone. I'm an Iphone user, I can only use one SIM card at a time. So what I dislike the most when I travel overseas is having to take out my Singapore SIM card to insert a local sim for data/phone calls. Having Y54U does not only allows me to continue receiving calls/sms to my Singapore number when I'm overseas but also enable me to get connected with people in my contact list via popular messaging/calling apps like WhatsApp, WeChat, Zelo, Line etc and via social media platform (Facebook, Instagram, Twitter). I do not have to bring an additional phone, like many of my friends do, in order to get connected to internet.
- I have wifi with me 24/7 without any hassles. When I travel, I want to take beautiful pictures and share them with my friends via Facebook/instagram. I also want to read news to know what is happening in my home country and around the world. And most importantly, I need to use Goole map ALL THE TIME to figure out how to reach to my intended destinations. And with Y54U, I can do all of the above 24 hours per day without any problems;
- Y54U provides uninterrupted and no limit data service. There is nothing more annoying than having internet connection but you can not upload any pictures or download a document because the signal is weak or get interrupted. And sometimes when you are in the middle of uploading pictures or checking Facebook, the internet connection suddenly stops because the local SIM card that you use ran out of data. And of course you can not download the map if the signal is weak. So with Y54U by your side, you will never have to face these problems during your travel;
- Good thing will become better if it can be shared. One wonderful thing about Y54U is you can share the connection with whoever travels with you, up to 5 people, and you can also use in many electronic devices. So Y54U save you and your travel buddies from the hassles of each of you buying a local SIM card. It saves you money and proves to be the most economical option to get connected to internet when you travel overseas in a group.
What I do not like about Y54U? There is practically none. Some people may complain of having to charge the device daily. But is there any electronic device that you do not have to charge at the end of the day?Battery life of Y54U is long, which allows you to get connected all day long when you go out for sight-seeing. When you are about to sleep, you can chargeY54U as you do with your phone, and the next day you can go out without any worries.
Next time you travel, try Y54U, and you will agree with what I said above. As for me, I will not board a plane without Y54U with me