Explore the pagodas
Vietnam's most distinctive architecture can be been in the pagodas, which can be found all over the country. Pagodas in Vietnam are known for their beautifully intricate carvings. Pagodas are used as shrines and temples, they are treasured by the Vietnamese people.
Wander around Hanoi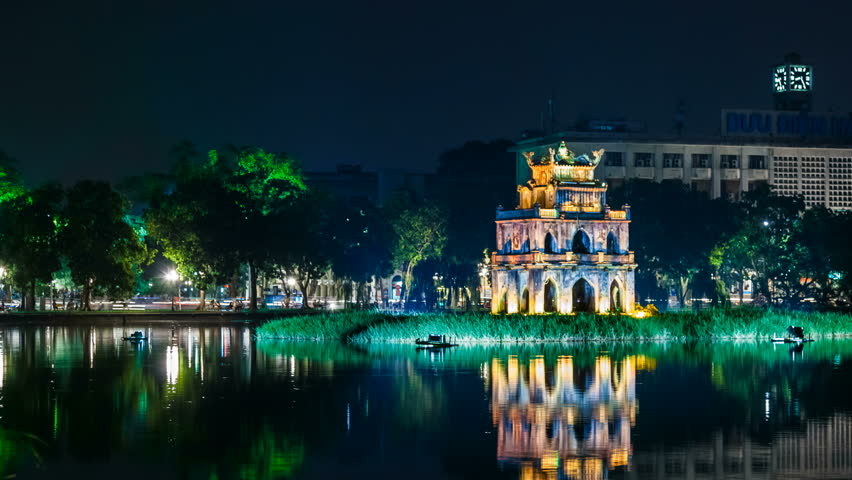 Enjoy an afternoon exploring the narrow streets of the Old Quarter or visit the countless temples and galleries dotted around this bustling city. Don't miss the history museum, which showcases artifacts from Vietnam's colorful history and the Ho Chi Minh City Mausoleum. Hanoi is also a good base for doing multi-day tours to Halong Bay, Hua Lu and Tam Coc.
Relax in Dalat
Dalat is nestled in the hills of the Central Highlands and is popular with tourists who want to relax in the mountain air, so people flock here for serenity. Others go to Dalat to participate in a host of adventure sports that happen within a naturally beautiful backdrop. The hills around Dalat are filled with traditional tribal villages, which you can tour, but there is plenty to do within the city itself too. Visit the imaginatively titled palaces: Palace I, Palace II and Palace III.
Tour the Mekong Delta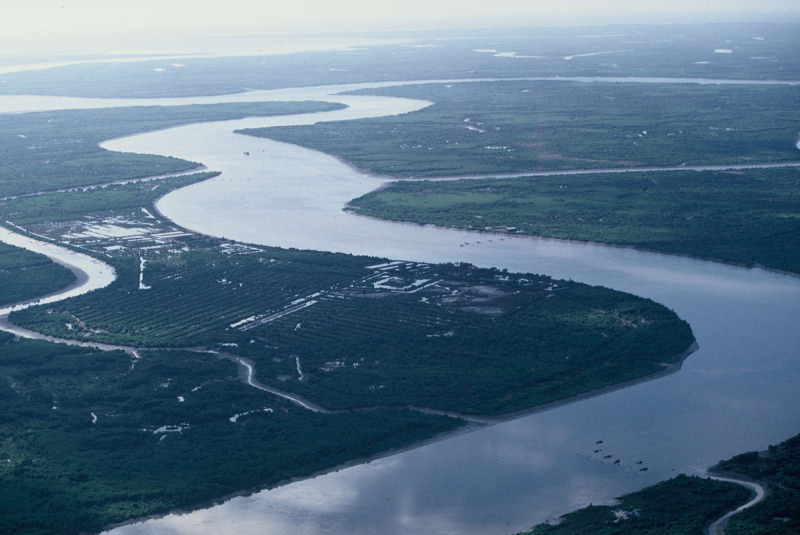 The delta is a 60,000km long web of interconnected waterways, which span across three Vietnamese provinces. The area is filled with small craft villages, Khmer Pagodas, mangroves, orchards and the trademark floating markets. The best way to experience Delta life is to go on one of the many boat or bike tours. Spend a few days exploring the stunning region. I did a bike trip here and it was one of the best things I did while in the country.
Crawl through the Cu Chi Tunnels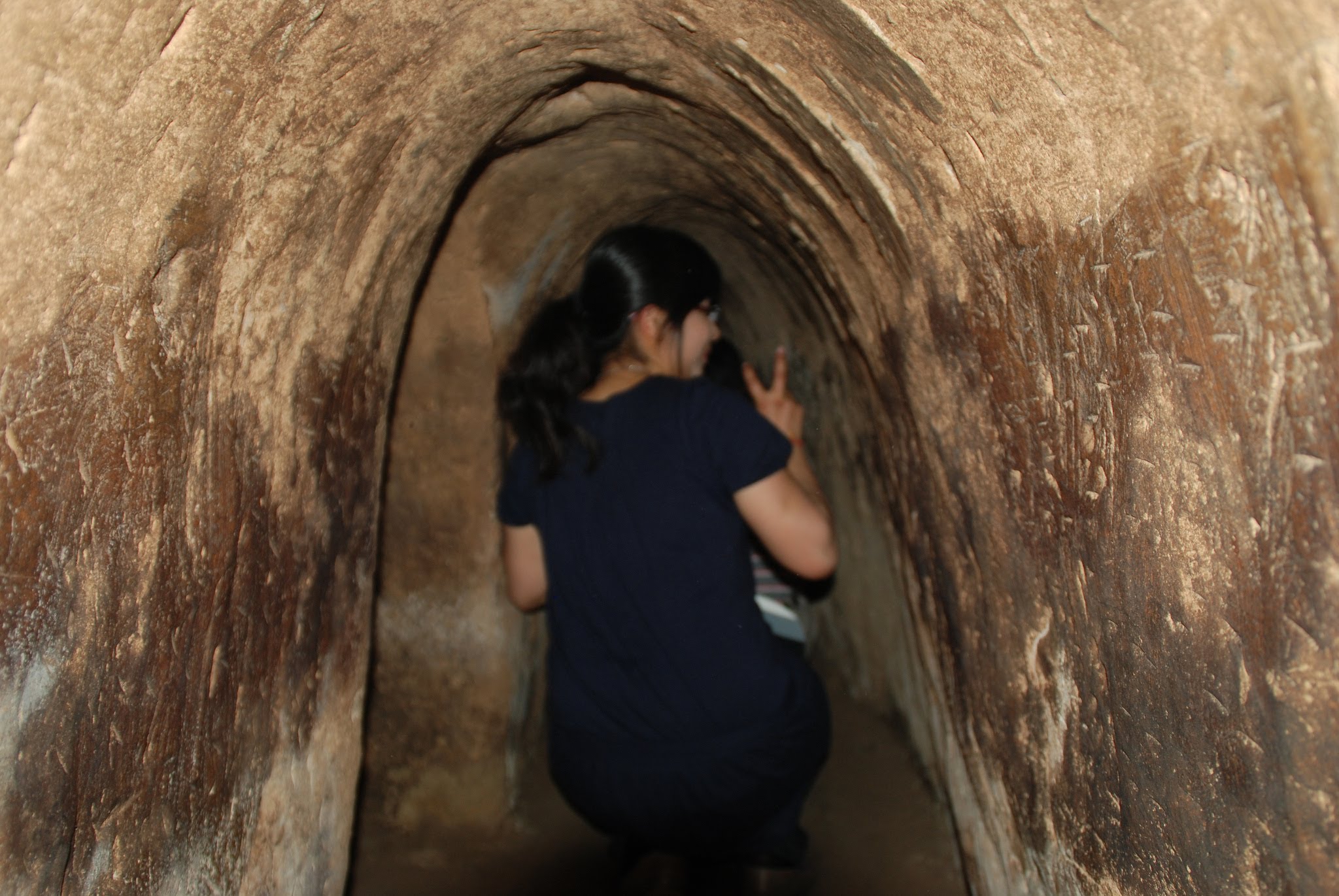 Crawl through the extensive network of nearly 500 km of tunnels utilized by the Viet Cong in the war with the USA in the 1960s. Tours involve a description of the tunnels, after which tourists are allowed to crawl about the maze and fire AK47s at shooting targets. It's a sobering experience and not one meant for anyone claustrophobic. However, if you want a better understand the terror of the Vietnam War, this is a must-visit. Admission is around 100,000 VND per person.
Get adventurous in Sapa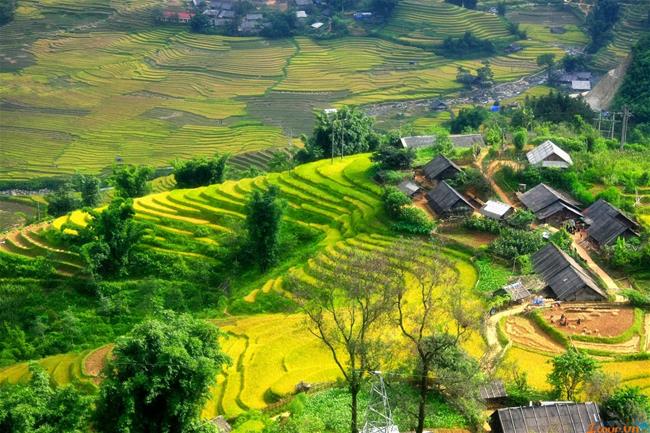 This is northern Vietnam's premier trekking area and it's hugely popular with all sorts of travelers. Sapa is famous for its hill tribes, lush vegetation, beautiful hiking trains, and breathtaking mountains. If you really want to get out and see it all, come to Sapa. To avoid the tourists, come off season or take longer hikes to parts the crowds don't go. It's really easy to base yourself here for a week or so and bike, hike, relax, or take a cooking class!
Visit Cuc Phuong National Park
About 120km southwest of Hanoi lies Vietnam's first National Park, Cuc Phuong. Covering 222 sq km, this place is home to over 2,000 species of trees and some truly rare wildlife including the Clouded Leopard, Delacour's Langur and Owston's Civet. It was my favorite park in all of Vietnam and the only place I didn't find hordes of tourists. The entrance fee is 40,000 VND.
Hike in Hoi An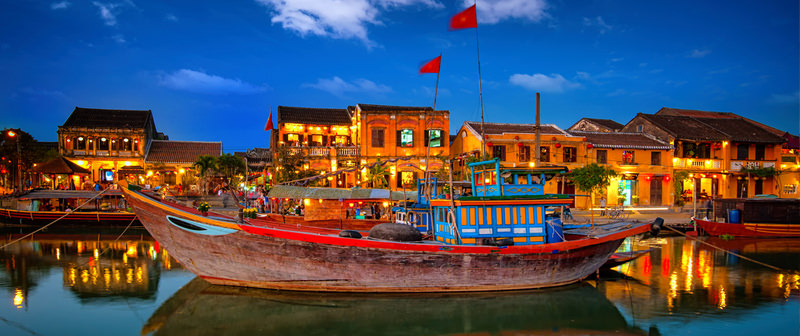 Hoi An is one of the most popular destinations for tourists traveling to the country. The place is packed with historical homes and buildings and quaint cafes. It's small and great for walking, buying suits (they have a huge fashion and tailor market), eating, nearby beaches, and relaxing by the river. It was easily my favorite place in Vietnam. It's not unusual to find backpackers using Hoi An as a resting ground while they recharge from constant traveling. This is a relaxing quality to it that makes staying for a while very attractive.
Explore Ho Chi Minh City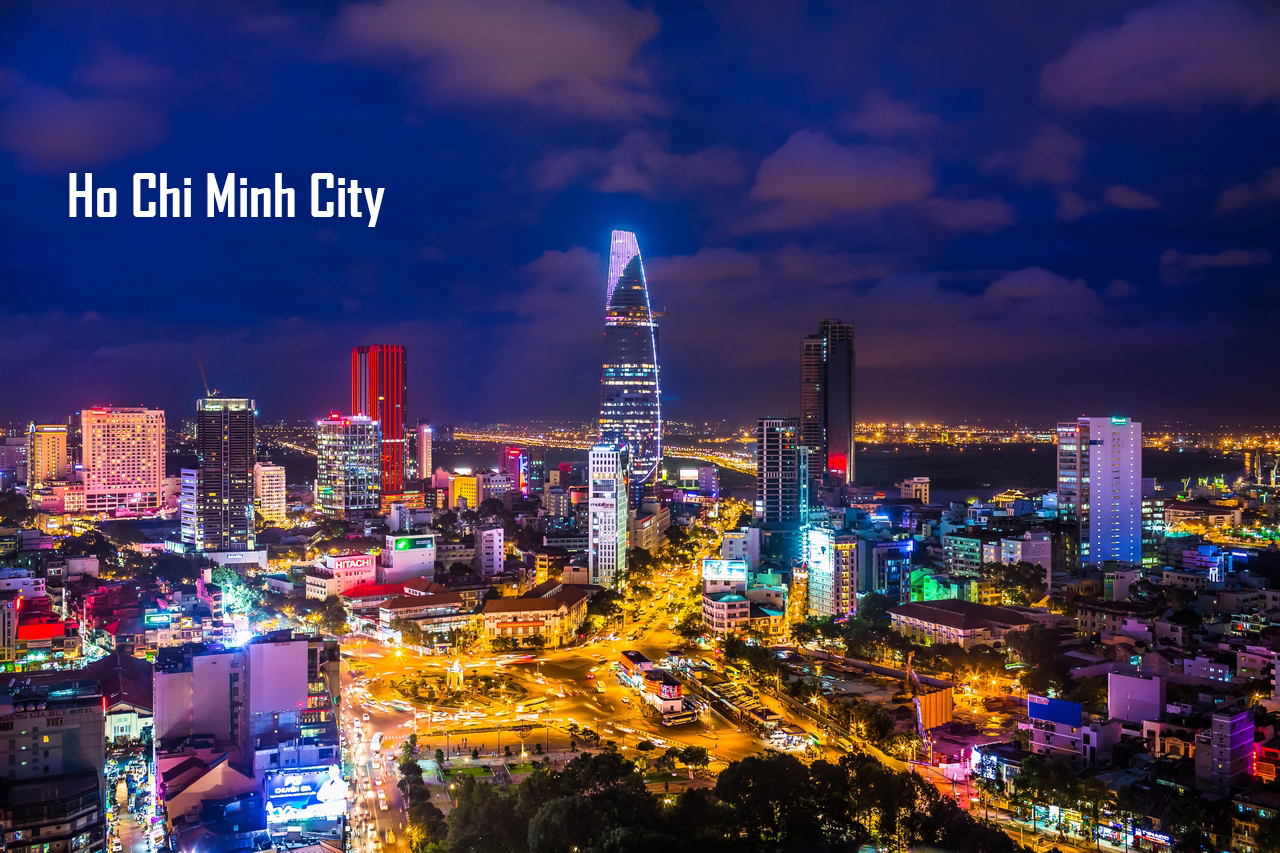 Also known as Saigon, Ho Chi Minh City is Vietnam's largest city and is definitely worth exploring. Like most cities in Vietnam, you'll be met with the roar of motorbikes speeding through colonial streets. Ben Thanh market is a must-see for amazing food and there is a great buzz of activity within the place. If flying into the SGN airport, it's worth spending a day or two exploring the city. I recommend spending the night at The Common Room Project for a great hostel experience.
Hike in Halong Bay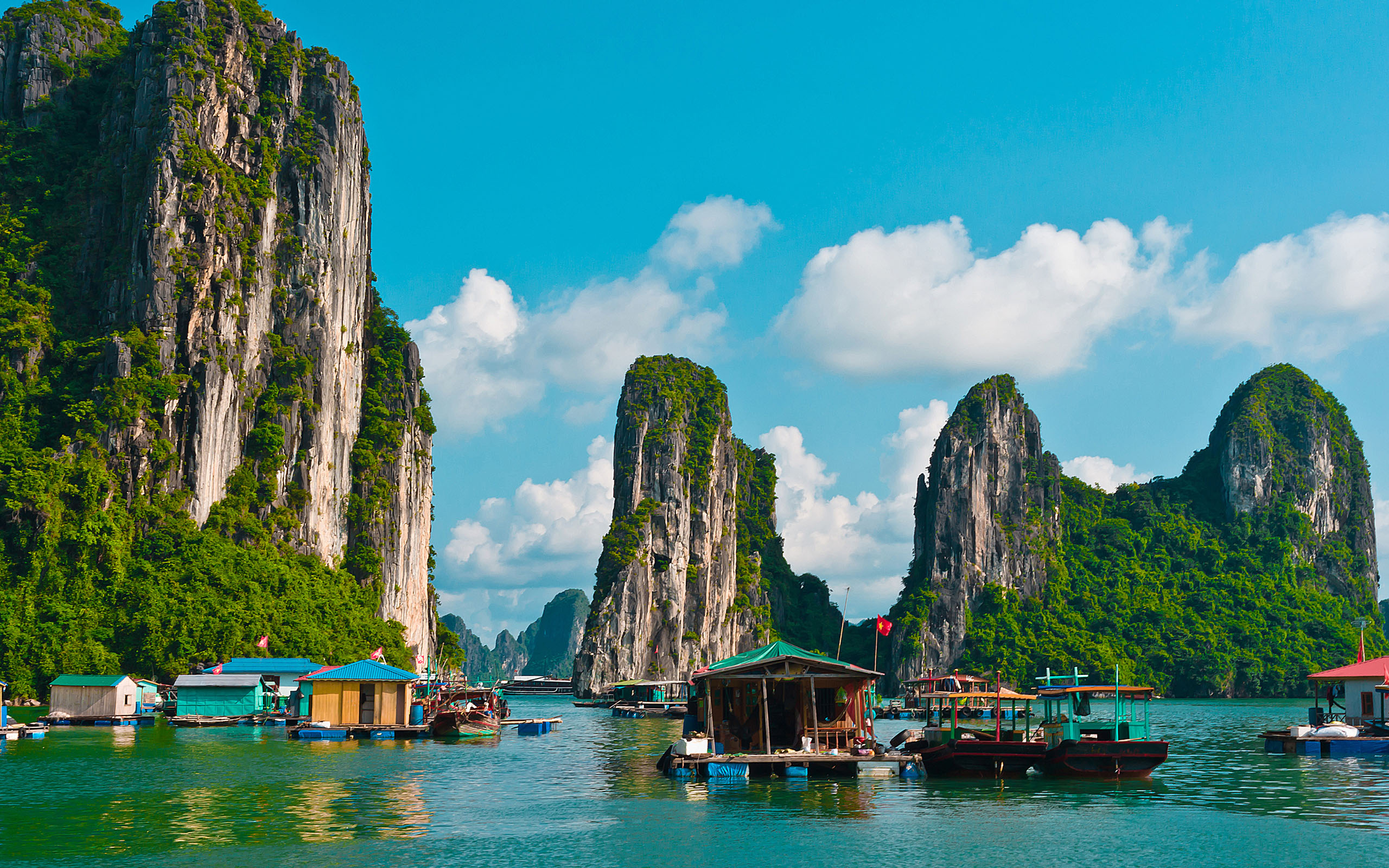 More than 3,000 islands sit within the emerald green waters of Halong Bay, one of the country's most popular tourist destinations. Cat Ba Island has great for hiking and many tourists find themselves taking one of the cave tours. Tours here usually leave from Hanoi and last 3 or 5 days. Try to find a good operator as many oversell or lie about what their boats look like (ask for advice from your hotel staff or travelers who have just returned from their trip).
Explore the caves in Phong Nha-Ke Bang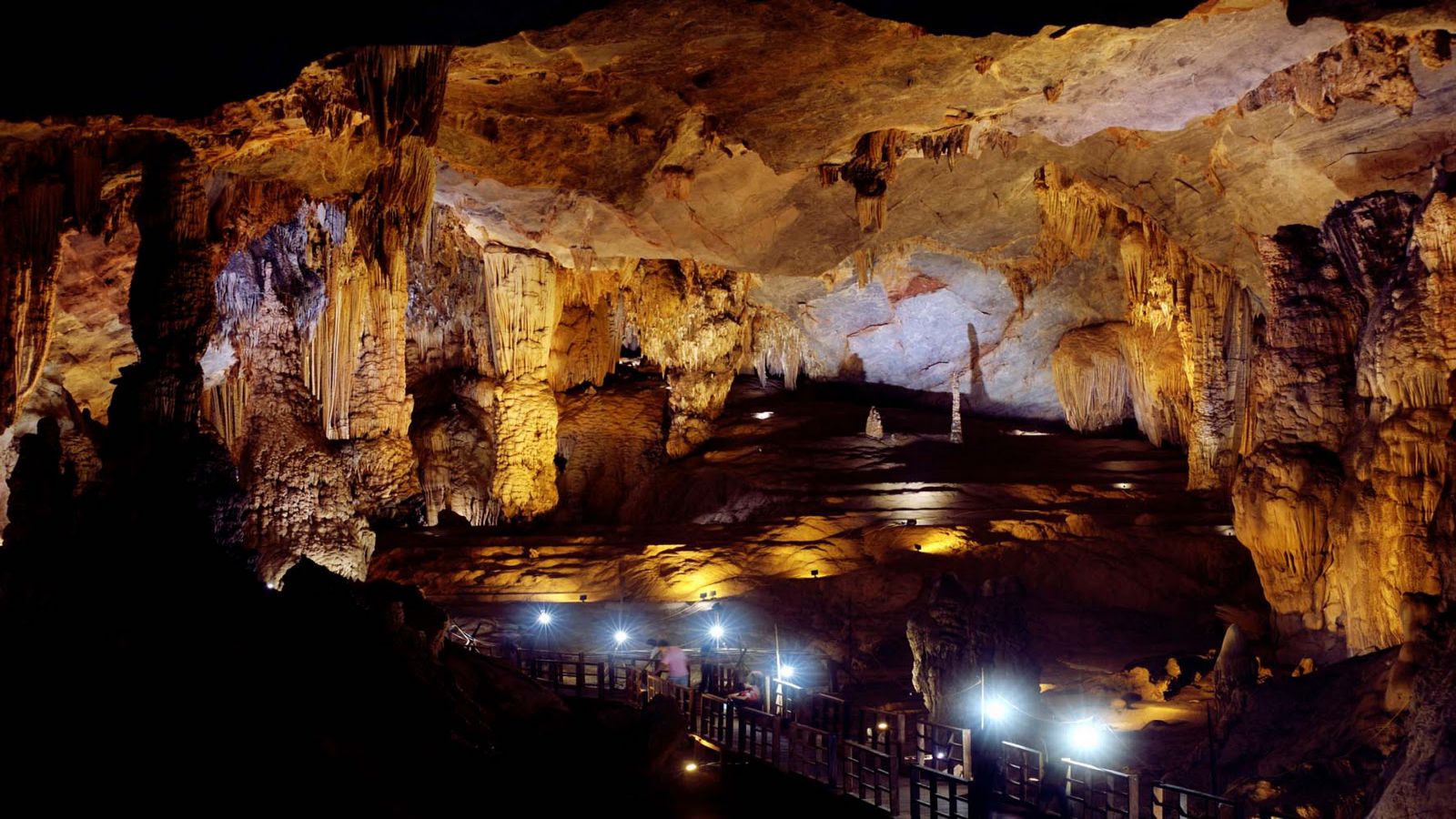 Hang Son Doong is reputed to be the world's largest cave and is located in Phong Nha-Ke Bang National Park. It was discovered by a local in 1990, and "rediscovered" by a British caving team in 2009. You can arrange trips to see this stunning cave. You'll be blown away by its beauty. Entrance to the caves is around 150,000 VND per person.
Dive in Nha Trang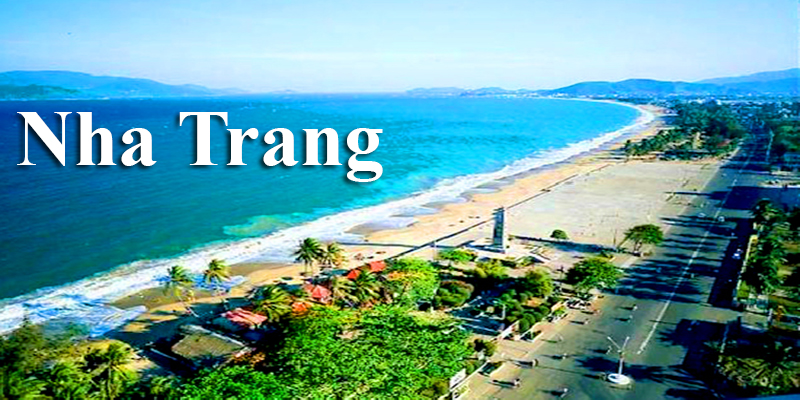 This area is full of seaside resorts and has a distinct urban feeling to it. However, the beautiful sand and clear water make it the main spot for scuba diving in Vietnam. Two dives will cost around 1,700,000 VND and Open Water certification will cost around 9,000,000 VND.
Get active in Mui Ne
Despite being a fishing village, Mui Ne has got a significant tourism scene due to its popularity as a wind- and kite-surfing destination. The rolling sand dunes nearby are the main draw and worth checking out!
When you travel to VietNam, don't forget to order 
Pocket wifi Y54U
,
VietNam portable wifi
, your travel companion. You can 
order online
 or at our shop at the Tan Son Nhat Airport in Hochiminh City. After clearing customs, pass through sliding doors, turn left & come to shop #3.