Banh xeo is a very famous dish in Vietnam, banh xeo is the rice pancake folded in half and filled with shrimp, meat and bean sprouts, mung bean…The cakes were served with vegetables and prepared nuoc mam (fish sauce) mixed with lemon, garlic and chili. It is quite familiar with the foreign guests, so we will not talk about it, Y54U will introduction to Siblings of "Banh xeo".
Banh khot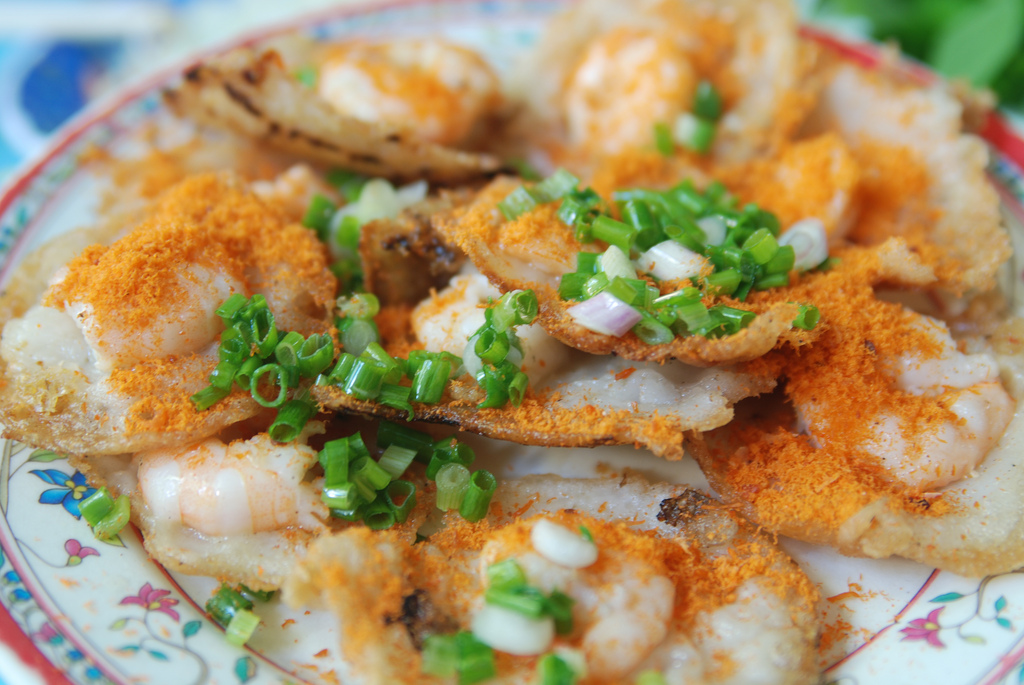 "Banh khot" is the closest relative to banh xeo and many restaurants in southern Vietnam serve them as a pair. Unlike banh xeo which is fried on a large pan, banh khot is cooked in small round molds, with other ingredients like pork, mung beans, shallots and coconut milk added on top. The rim should be slightly burnt to add flavor to the tasty treat. Like banh xeo, the cake is eaten by being rolled in fresh leaves and dunked in fish sauce. The southern dish has at least two versions. The Mekong Delta's banh khot is softer, thicker and usually more yellow due to the addition of turmeric power. Vung Tau's banh khot is flatter and crunchier and is white, with shrimps and shrimp powder on top.
Add: 14 Nguyen Truong To Street, Ward 2, Vung Tau, Ba Ria - Vung Tau
Banh khoai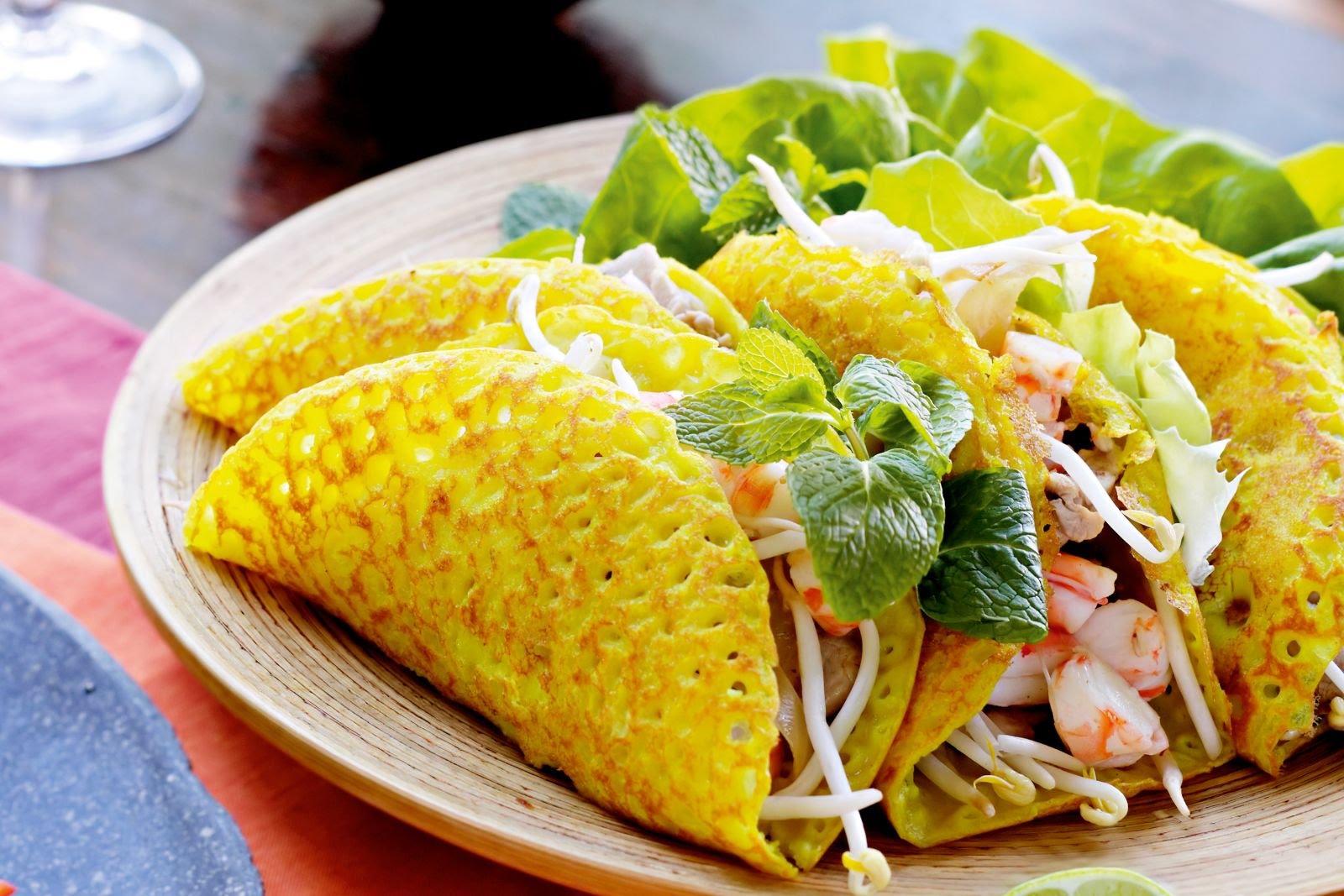 From the shape, the golden half-folded banh khoai is a tinier, thicker and crunchier banh xeo. The dish is a specialty in central Vietnam, and you can find a great one in Hue. It is a family restaurant that has been serving for more than 40 years on Dinh Tien Hoang Street near Thuong Tu Gate to the southeast of the Imperial City.
Banh khoai is best served with soybean and peanut sauce, which also has sesame, pork and the juice from fermented shrimp paste.
Add: 6, Dinh Tien Hoang Street, Hue City, Thừa Thiên Huế
Banh can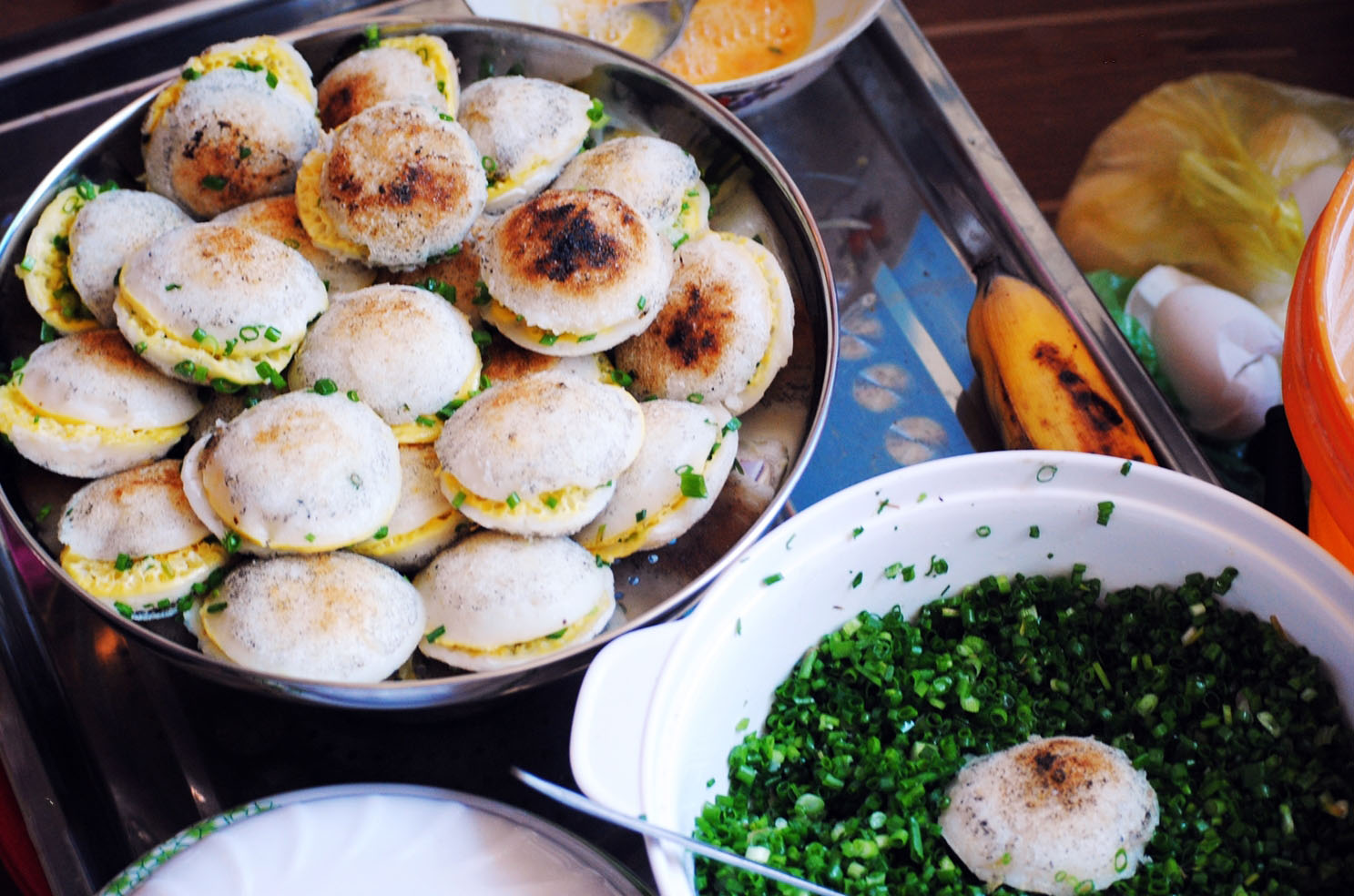 Banh can is exactly the Mekong Delta's bank khot without turmeric and coconut milk. The little rice pancake originally came from the Cham people in Ninh Thuan Province but has gradually become a specialty of south central Vietnam. The best banh can be found either in Binh Thuan, Ninh Thuan or Phu Yen, and it is also recommended in the Central Highland resort town of Da Lat.
Banh can in Ninh Thuan and its neighbors are served with a bowl of sauce made from braising fish, pickles and onions. Da Lat serves it with fish sauce, fried shallots and ground meat balls.
The making of banh can in Ninh Thuan selected for this article was captured by Le Bich.
Add: April Six, My Hai, Phan Rang - Thap Cham, Ninh Thuan
Banh tom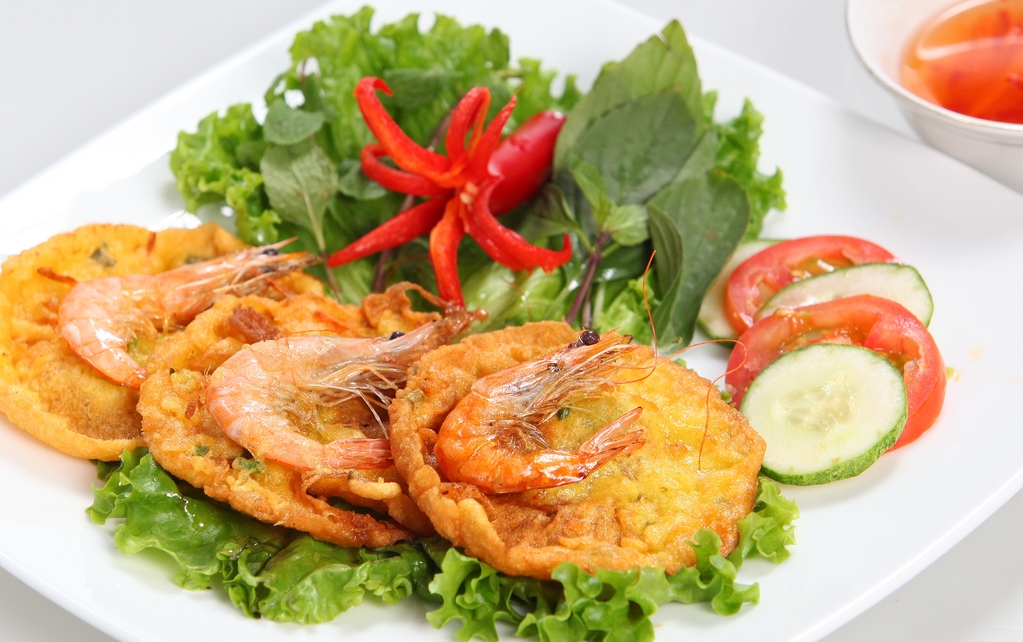 The dish first appeared in Hanoi in the 1970s and has since become a foody icon of the capital. Anytime people say banh tom, almost everyone will think of West Lake, the popular venue for the deep-fried rice powder cake with shrimp (tom). The authentic West Lake cakes also have pieces of sweet potato to stay crispy.
Add: 48 Hang Bo, Hoan Kiem, Hanoi
Source: vnexpress
When you travel to VietNam, don't forget to order 
Pocket wifi Y54U
, 
VietNam portable wifi
, your travel companion. You can 
order online
 or at our shop at the Tan Son Nhat Airport in Hochiminh City. After clearing customs, pass through sliding doors, turn left & come to shop #3.