The Mai Chau valley's proximity to the capital makes it an ideal overnight escape. Here, small, homestay-filled ethnic minority villages sit in among a patchwork of paddy fields surrounded by soaring mountain peaks. Mai Chau is around 140km from Hanoi. Local buses from the capital run direct into Mai Chau town just a short walk from Lac and Poom Coong villages. Coming from Son La or Dien Bien Phu, you will need to ask the driver to stop at the Mai Chau turn off. In Hanoi, it is possible to hire a motorbike or a car with driver for the journey.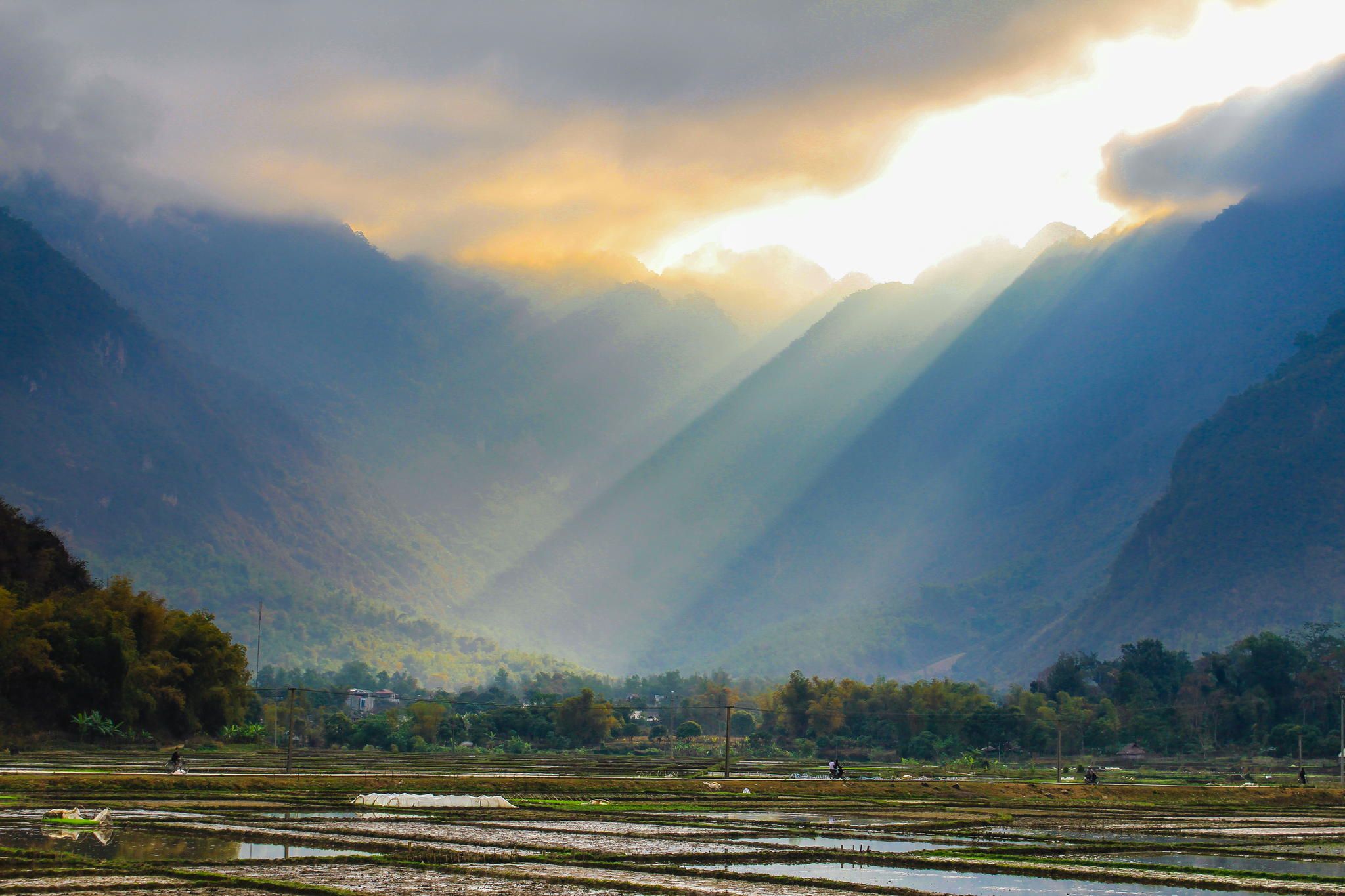 The Mai Chau Valley is home to two of the most successful homestay tourism villages in Vietnam: Lac and Poom Coong. In both villages, White Thai families offer simple accommodation in characterful traditional stilt houses right on the edge of vibrant rice fields.
Alongside the homestays, the valley is home to the Mai Chau Lodge and the more recently built Mai Chau Ecolodge with a series of beautiful stone bungalows with private terraces overlooking the landscape. The Ecolodge also has an outdoor pool making it a hit with families.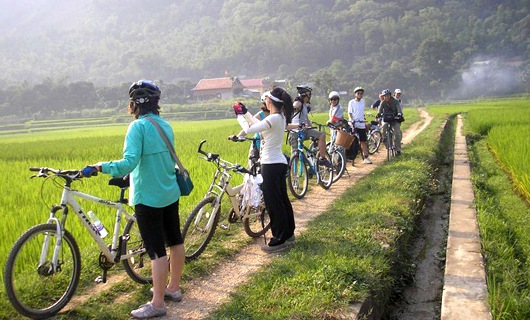 Both hotel options and most homestays offer bicycle rentals and exploring the many quiet ribbons of path that connect clusters of stilt houses is the greatest pleasure of a visit here. It doesn't take long to get away from the crowds and feel like you've found your own quiet corner of the valley, riding past local villages amidst rice paddies.
Known for their warm hospitality, the White Thai are also fantastic cooks and serve up excellent home-cooked feasts for dinner—ideal to replenish the energy reserves after a day of bicycle adventuring.
It's possible to trek from Mai Chau, with both the Mai Chau Lodge and the Mai Chau Ecolodge offering day treks and also kayaking excursions on the nearby Hoa Binh Lake. However, for more remote and adventurous options, consider venturing a little further to the Pu Luong Nature Reserve.
The best homestays are clustered around Ban Hieu, a village with a setting so idyllic that it's almost unreal, surrounded by verdant jungle, limestone outcrops and tall mountain tops. Rickety bridges cross a river in which kids splash around, the sound of their laughter mixing with birdsong further adding to the sense of a paradise found.
It is easy to spend a few days doing little else than admiring the nature around the village, but a wander through the forests is richly rewarding. Scores of cool, fresh streams run among the trees feeding waterfalls that plunge into aquamarine waters, ideal for bathing in the afternoon heat. For the best experience hire a guide and head deeper into the area.
The homestays here are about as authentic as you will find and they offer an incredible chance to fully unwind and get a sense of local life. Staying with a local family here also means enjoying some of the most superb home-cooked meals to be found in Vietnam.
24 hours in Mai Chau: Hire a bicycle to get the most out of one day in Mai Chau and head off for exploration around the pretty villages connected by narrow paths weaving between paddy fields. Stock up on souvenirs at markets in town before enjoying a home cooked traditional feast in one of the many stilt house homestays in the area.
48 hours in Mai Chau: With an extra day head a little further afield on a guided trek or consider a kayak tour on the Hoa Binh Reservoir. Cap your stay with drinks with a killer view at the Sunset Bar.
Source:vietnamtourism

When you travel to VietNam, don't forget to order Pocket wifi Y54U, VietNam portable wifi, your travel companion. You can order online or at our shop at the Tan Son Nhat Airport in Hochiminh City. After clearing customs, pass through sliding doors, turn left & come to shop #3.