If one of the "crazy things" you want to do in life is to spend money to enjoy a paradisiacal holiday, then 7 resorts - dubbed paradise The following paradise resort - will definitely meet all your needs and dreams.
Six Senses Con Dao ( Ba Ria - Vung Tau )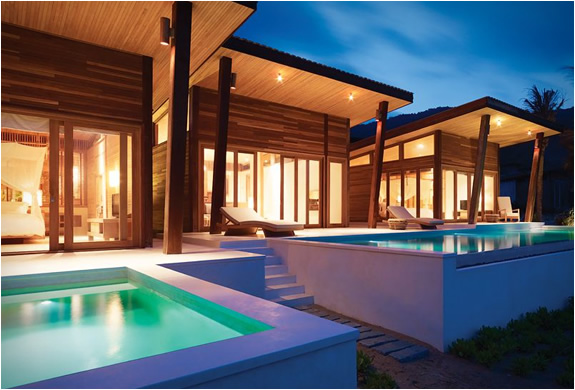 Website: http://www.sixsenses.com/
In 2013, National Geographic Travelers announced the resort as one of the 25 best eco-resorts in the world. Its 50 pristine beach view villas, each with a private swimming pool, are priced from around $500 per night. Besides, the couple Brad Pitt and Angelina Jolie used to dine and rest at Six Senses while visiting the far-flung, once a prison island, Con Dao, in the same year.
Amanoi ( Ninh Thuan )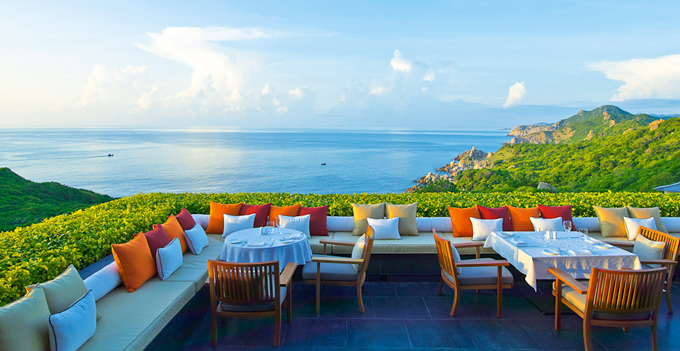 Website: https://www.aman.com/
Amanoi is the first six-star resort in Vietnam in along the south-central coast. Its most luxurious villa could cost you up to $5,000 - $7,000, while the lowest deal starts at $1,000. In 2014 Condé Nast Traveler listed Amanoi among 33 best new hotels for its spectacular, sleek, shrine-like design.
L'Alyana Ninh Van Bay ( Khanh Hoa )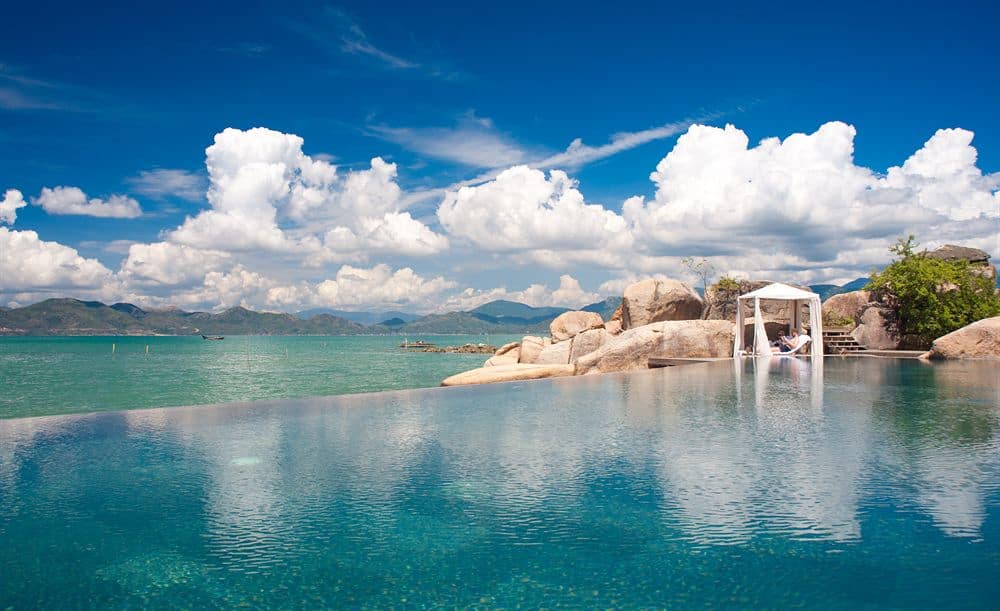 Website: http://lalyana.com/
Situated along charming and romantic Ninh Van bay, L'Alyana is natural, pristine and surrounded by picturesque sceneries. At the place where time is forgotten, you will be pampered in the openness of tranquil woods, blue natural sea and spectacular settings under the sunset. You will be captivated by fine cuisines, the naivety of local people and top notched services. Extremely private space makes you feel the serenity and peace of mind.
Paying $400 a night and you have a ticket to get-away from the touristic, over-crowded Nha Trang. L'Alyana is a resort that sits on a large, island-like peninsula and could be reached within 15 minutes by speedboat from the city.
Six Senses Ninh Van Bay ( Khanh Hoa )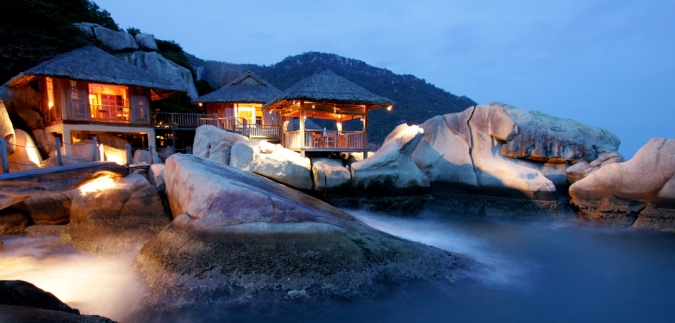 Website: http://www.sixsenses.com/
Ever fancy the most seductive room on the planet? You have it in Vietnam at about $650 a night with a beach-front villa overlooking impressive rock formation at Ninh Van Bay. Six Senses also serves a world-class spa treatment that made it to top ten of Huffington Post in 2014.
The Nam Hai ( Hoi An )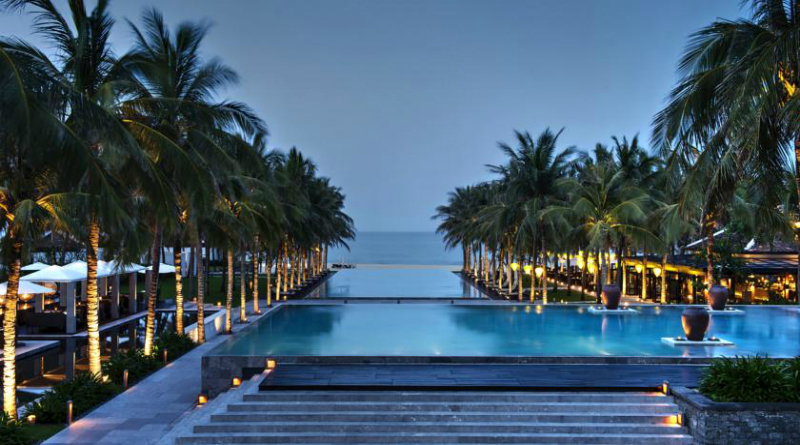 Website: http://www.fourseasons.com/hoian/
If you come to Ha My beach, Hoi An. You might want to spend around $700 a night at The Nam Hai. The resort has 40 out of 100 villas with private swimming pool and it was crowned one of the world's most beautiful resorts by Travel + Leisure in 2008.
Fusion Maia ( Da Nang )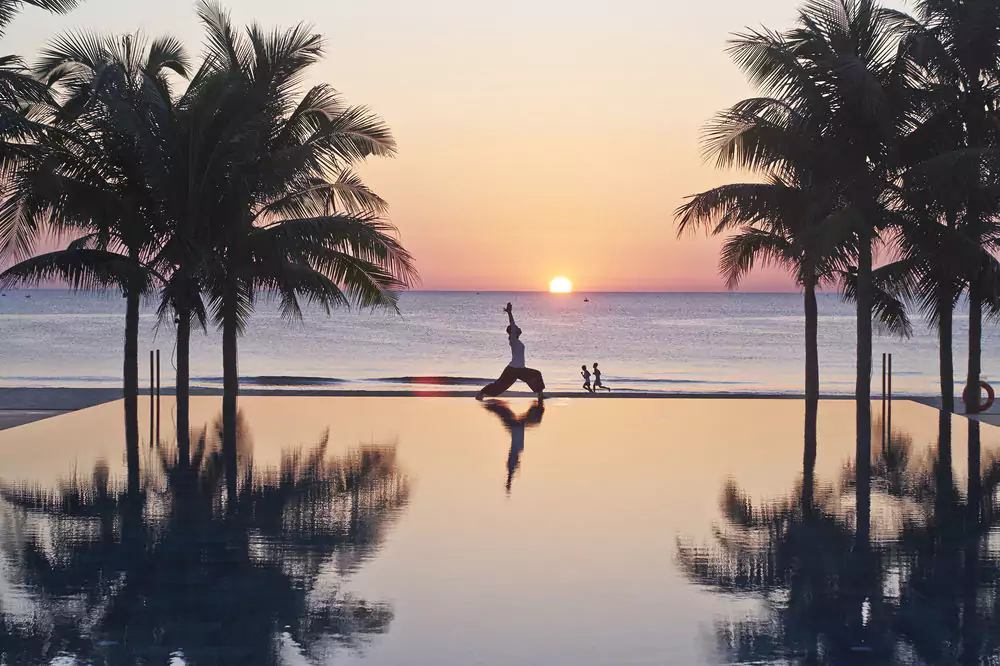 Website: http://maiadanang.fusion-resorts.com/
For a healthy holiday with spa-inclusive, beach-view villas, visit Fusion Maia for roughly $300 - $400 a night. The new resort is right now listed among the best luxurious stay in Vietnam by TripAdvisors.
InterContinental Danang Sun Peninsula ( Da Nang )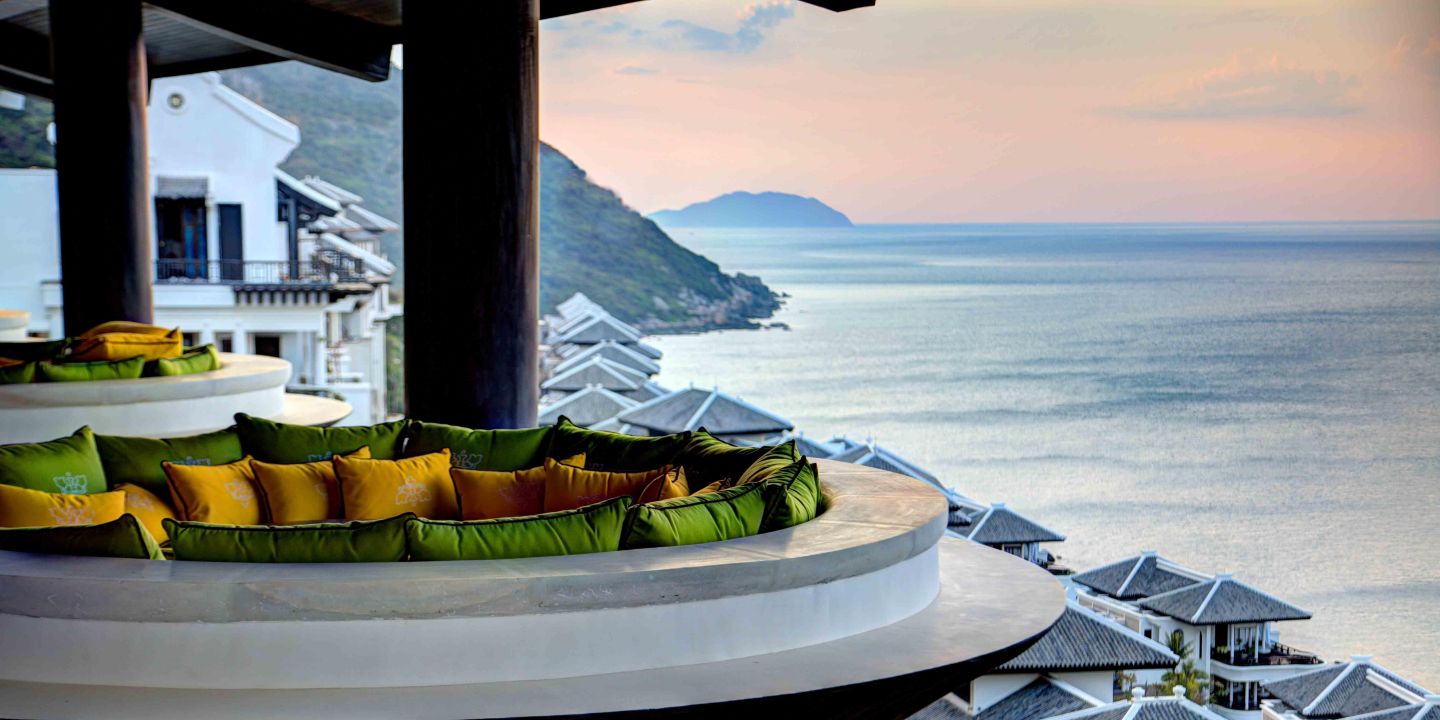 Website: https://www.ihg.com/intercontinental/hotels/gb/en/danang-city/dadha/hoteldetail?cm_mmc=GoogleMaps-_-IC-_-VNM-_-DADHA
Top 50 best resorts in Asia selected by Condé Nast Traveler readers, InterContinental Danang is a serene, luxury stay for anyone in love with the peninsular beauty of Da Nang. The resort offers nearly 200 rooms overlooking the sea, starting at $400 a night.
Banyan Tree Lang Co Resort ( Hue )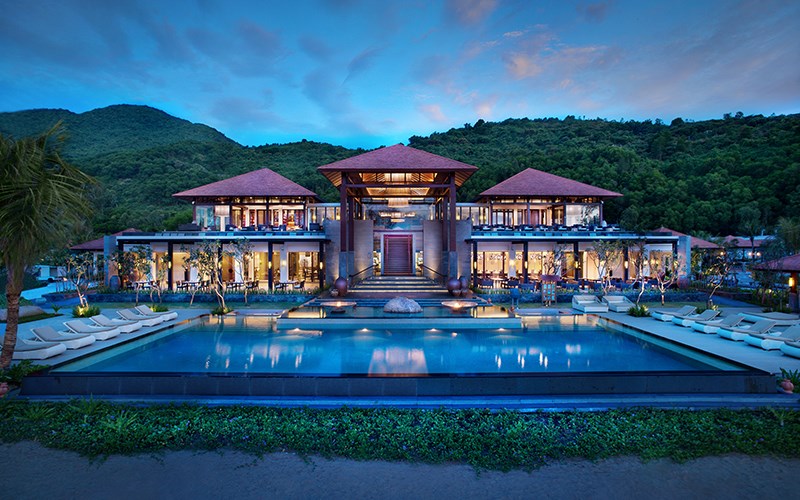 Website: http://www.banyantree.com/
A 90-minute drive from the ancient town of Hue, this mountainous, all-pool villa gem offers a spectacular retreat at just $500 per night. Last year, Condé Nast Traveler readers ranked The Banyan Tree the 19th best resort in Asia, while Southeast Property Award rang its name as "Best Villa Development" in 2012.
Source: vnexpress

When you travel to VietNam, don't forget to order Pocket wifi Y54U, VietNam portable wifi, your travel companion. You can order online or at our shop at the Tan Son Nhat Airport in Hochiminh City. After clearing customs, pass through sliding doors, turn left & come to shop #3.