All we know that feeling when you open the fridge at 10 p.m which there's nothing to eat. Here is a list of places you can look for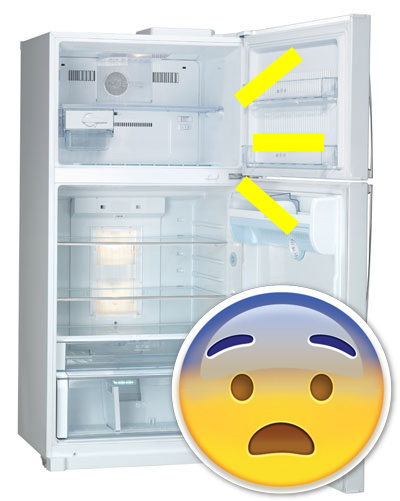 Ba Chieu Market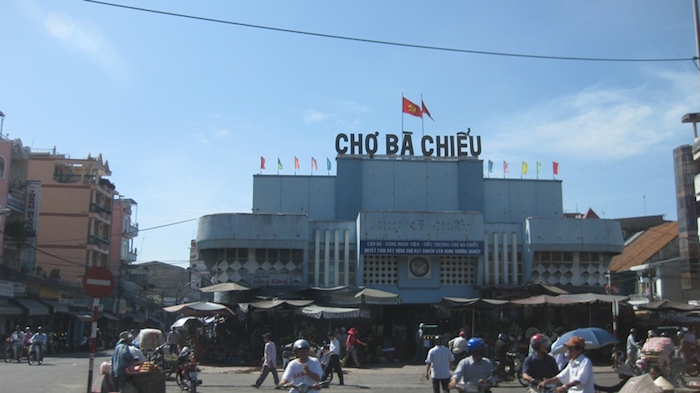 One of the biggest markets in the city, Ba Chieu in Binh Thanh District stays busy through the night, serving traveler. Shops and carts serving sticky rice varieties, baguettes and soy milk open from 8 p.m. until 4 the next morning.
The most popular of them is a push cart selling sticky rice with fried chicken and pork and a very tasty sauce on top, for VND20,000 (less than $1) a box. Don't ask for the recipe. We heard that it's top secret.
"Broken rice"( Com tam )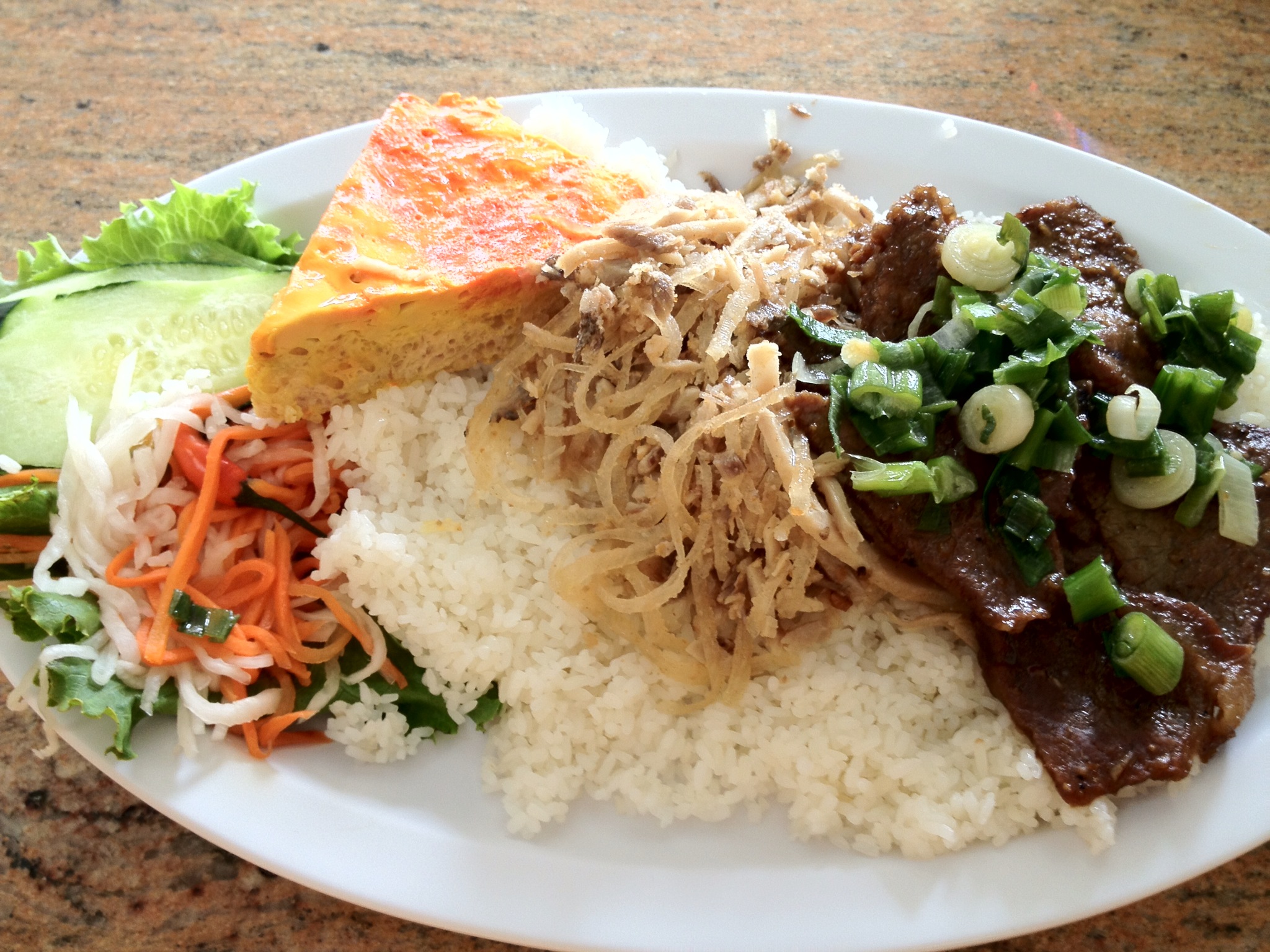 "Broken rice" can be found across the southern region but Saigon seems to be most crazy about the dish.
"Broken rice" is a beloved nickname given to broken rice joints that can be found along Saigon sidewalks late at night. It comes with all basic components of the famous dish – grilled pork chops, meatloaf, shredded pig skin and eggs. A plate should cost around VND18,000 (80 cents).
Dinh Tien Hoang in District 1 and Cao Dat in District 5 are two of the streets where you can discover the best "Broken rice." Just find any place with a big crowd.
Beef noodle soup ( Pho, Bun bo )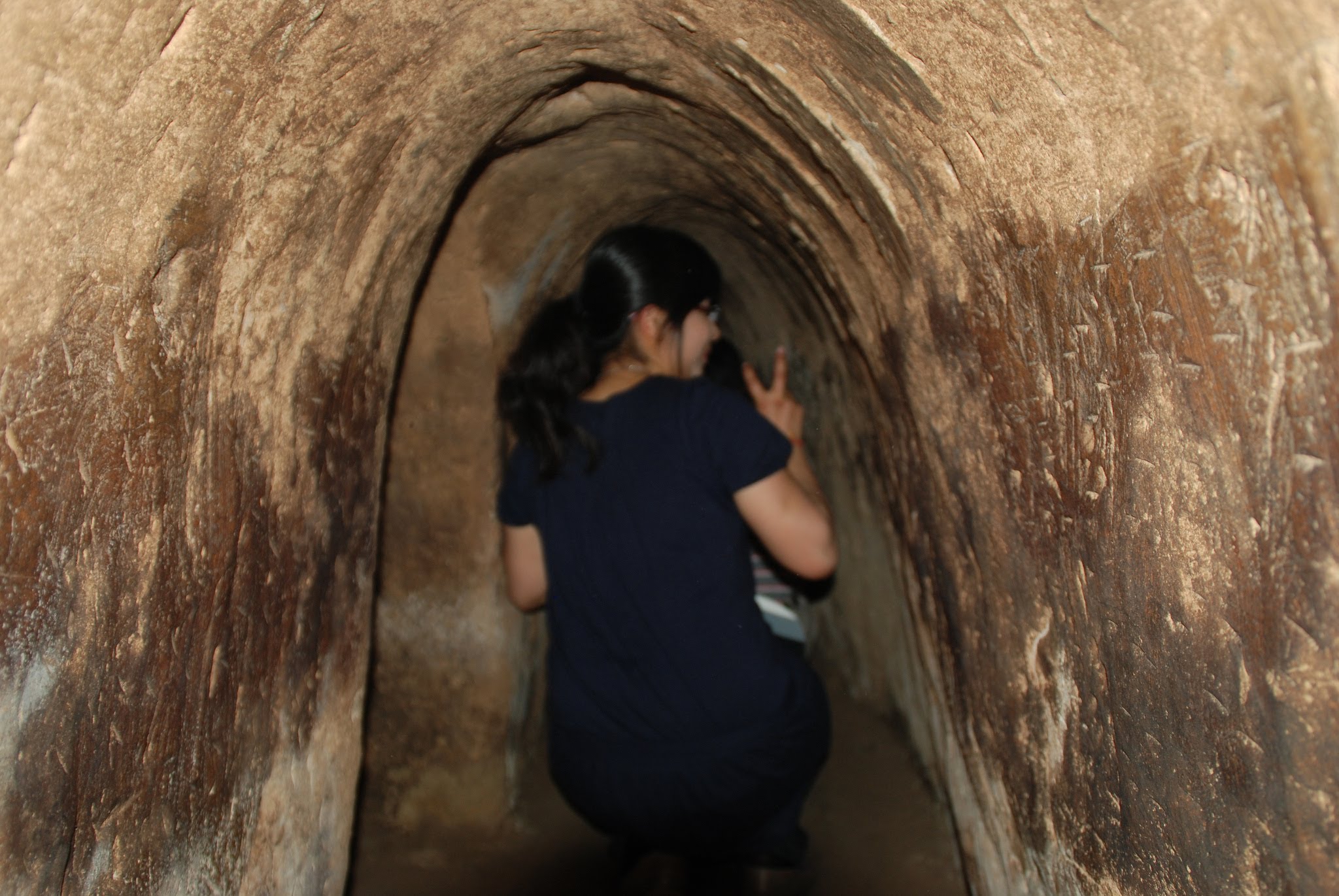 Beef noodle soup is a popular Vietnamese dish perfect for fans of late dinners. You just need between VND20,000-35,000 for a steamy bowl on a plastic stool at the corner of Nguyen Van Dau and Le Quang Dinh in Binh Thanh District.
Hanh Xanh porridge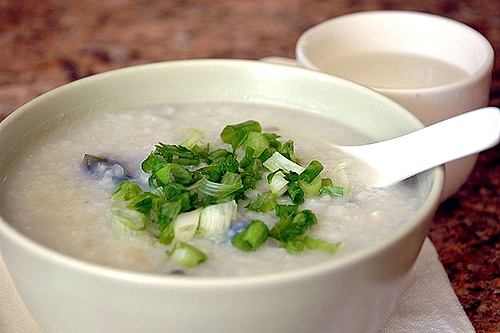 The city offers many stops for midnight porridge but the most popular is possibly the one near the Hanh Xanh traffic circle. It's very popular and you won't miss it.
A bowl will set you back VND10,000-30,000, depending on whether you want to go with red beans, salted eggs or braised shrimps.
Bui Vien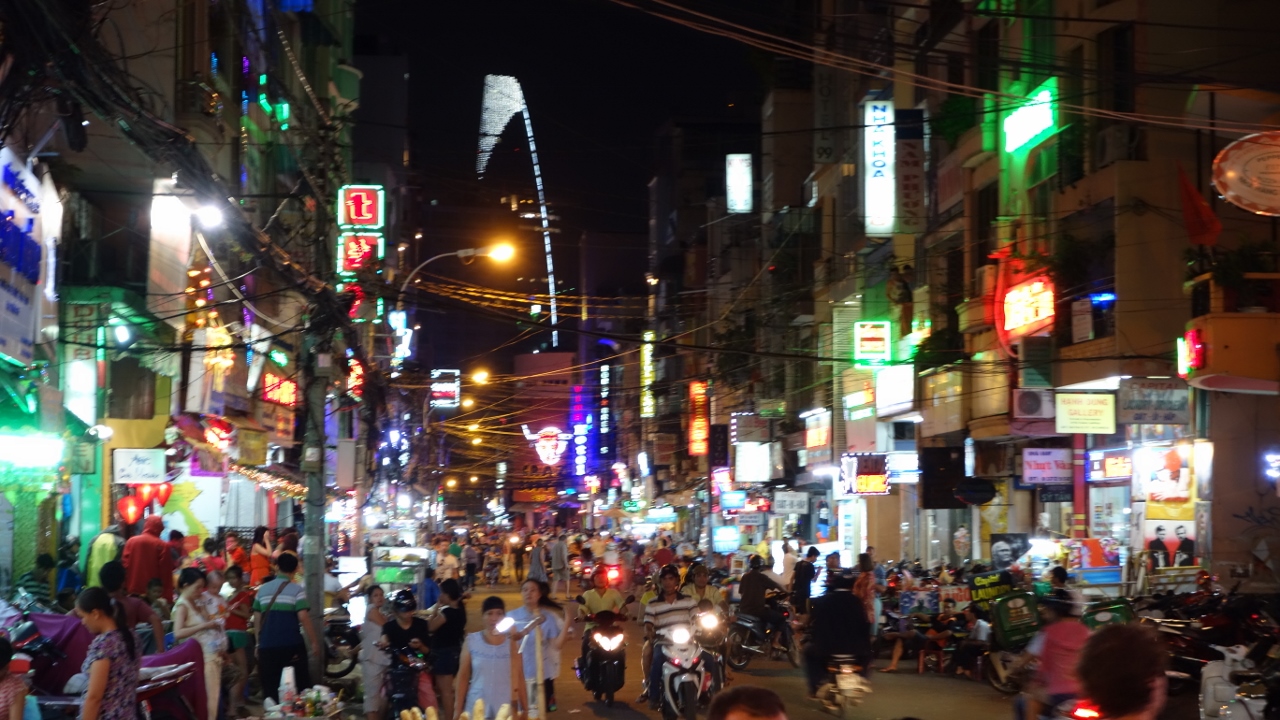 The backpackers' street in the heart of Saigon is vibrant with all kinds of colors and flavors, especially after nightfall.
This is where you can find Vietnamese, Thai, Indian, Italian restaurants and everything in between.
Bar-and-grills are usually the most crowded. There are also many options for desserts if you want more than just a late supper (Hey, we don't judge). Expect to pay a little bit more here because after all it's a touristy neighborhood.
When you travel to VietNam, don't forget to order Pocket wifi Y54U,VietNam portable wifi, your travel companion. You can order online or at our shop at the Tan Son Nhat Airport in Hochiminh City. After clearing customs, pass through sliding doors, turn left & come to shop #3.